TOY PACKAGE REDESIGN - MADE IN PARTNERSHIP WITH DEREK WALL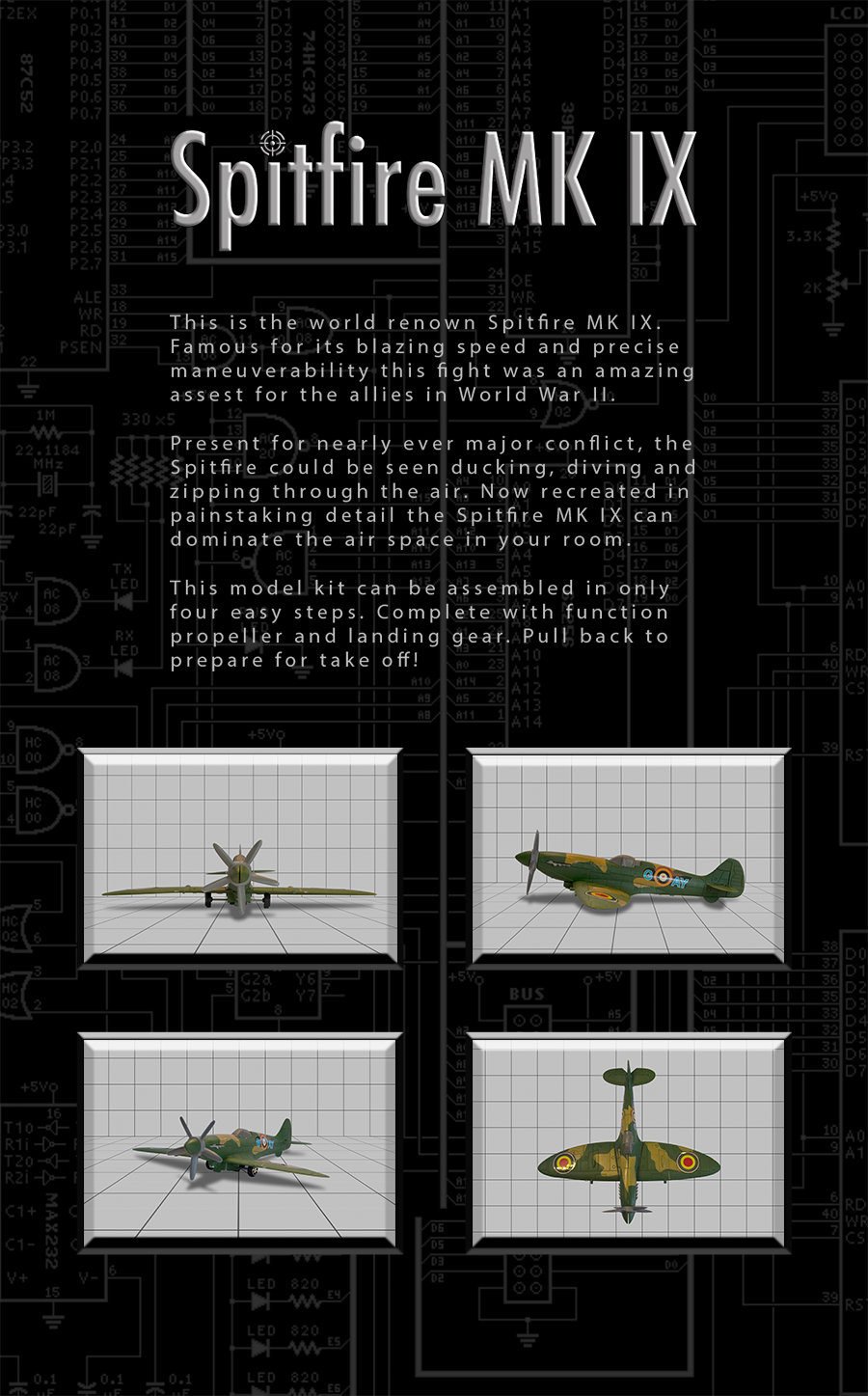 This piece was developed in partnership with Derek Wall. We were required to redesign the packaging of a toy from the dollar store. Our goal was to make a package that communicated a level of quality far beyond that of the toy itself. The wireframe illustration and design worked with the assembling aspect of the toy. The special reveal cover is a feature often used for collectibles.

VAKO BROCHURE - THEME DESIGNED WITH STEVE REAUME
This brochure was created as a tradeshow leave behind for VAKO designs. The design, created in partnership with Steve Reaume, was centered on VAKO's latest creation, a chair inspired by Art Deco. The brochure layout itself was designed by me and included a half flap with a slide-out panel that was utilized to "reveal" the chair itself before showing off the other VAKO products inside.

A movie poster for a made-up film. Elements were placed to draw the viewers eye from the very top of the image, down to the title and release date. The opposing angles of the tower and axe, as well as the framing of background figures serve to direct the eye downward, helping the viewer to take in all the important information at a glance, with an image that will keep it firm in their minds.

All logos, characters, artwork, stories, information, names, and other elements associated with Valve Coporation, LLC, its subsidiaries and affiliates are the sole and exclusive property of the aforementioned companies.